Our Team
This page highlights employees than have been with us for more than two years! On their two year anniversary they receive a plushy version of themselves.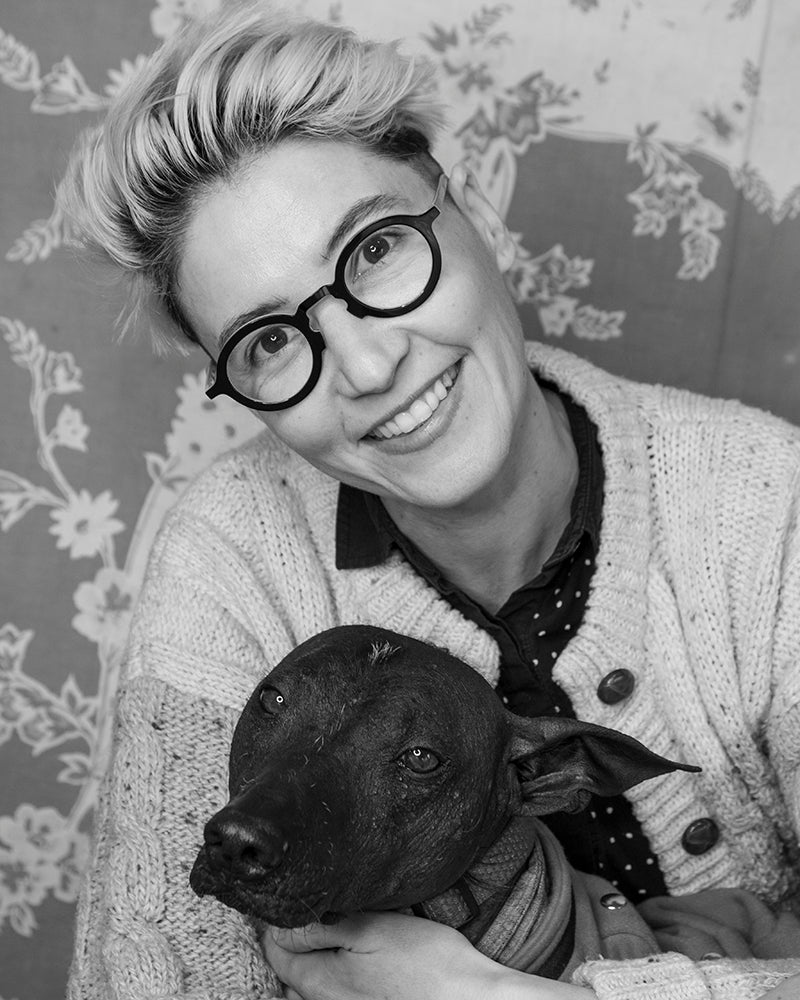 Lagusta
Lagusta started out as a savory chef and then turned to chocolates. Now she's....a CEO!? She misses cooking and making chocolates but loves running this business so much!! Her favorite chocolate is always and forever the Smoky Corn on the Cob Bar and the Intense Anatomical Heart (both only available seasonally!). Lagusta's plushy is a bean with glasses.
Contact Lagusta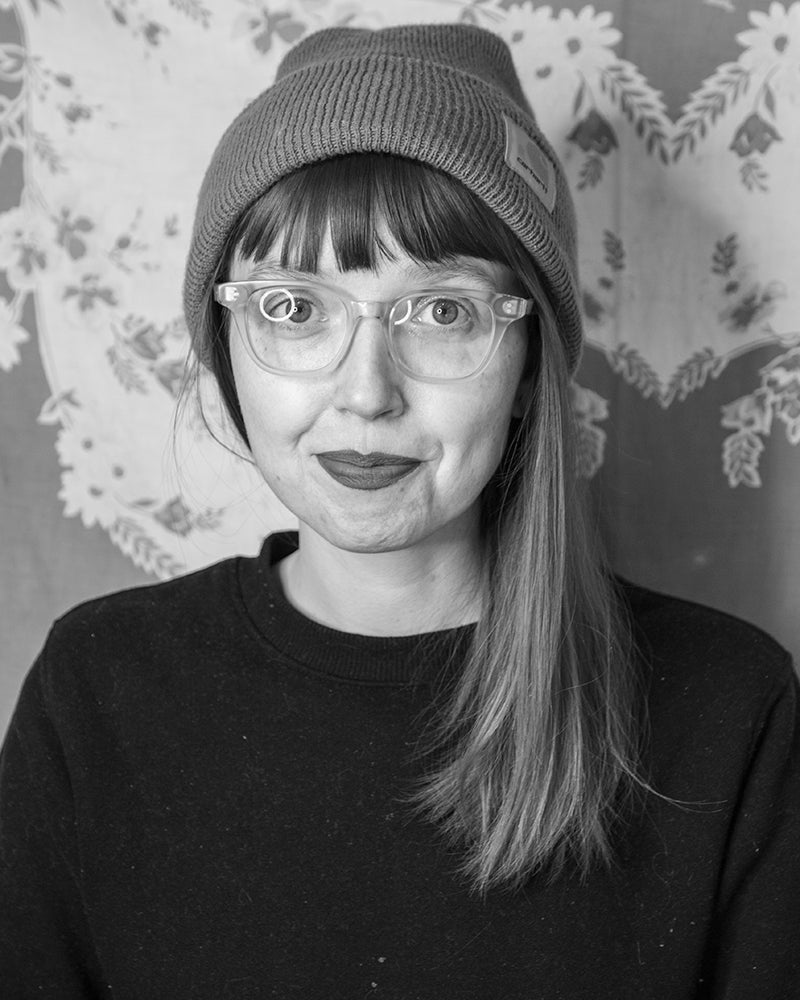 Kate
Kate is the general manager of the chocolate shop, overseeing and jumping in on a bit of every last thing as it's needed. She's a Scorpio who is passionate about breakfast, drag, and the power of friendship. Her favorite chocolate is the Tahini Meltaway. Kate's plushy is a strawberry bunny with glasses!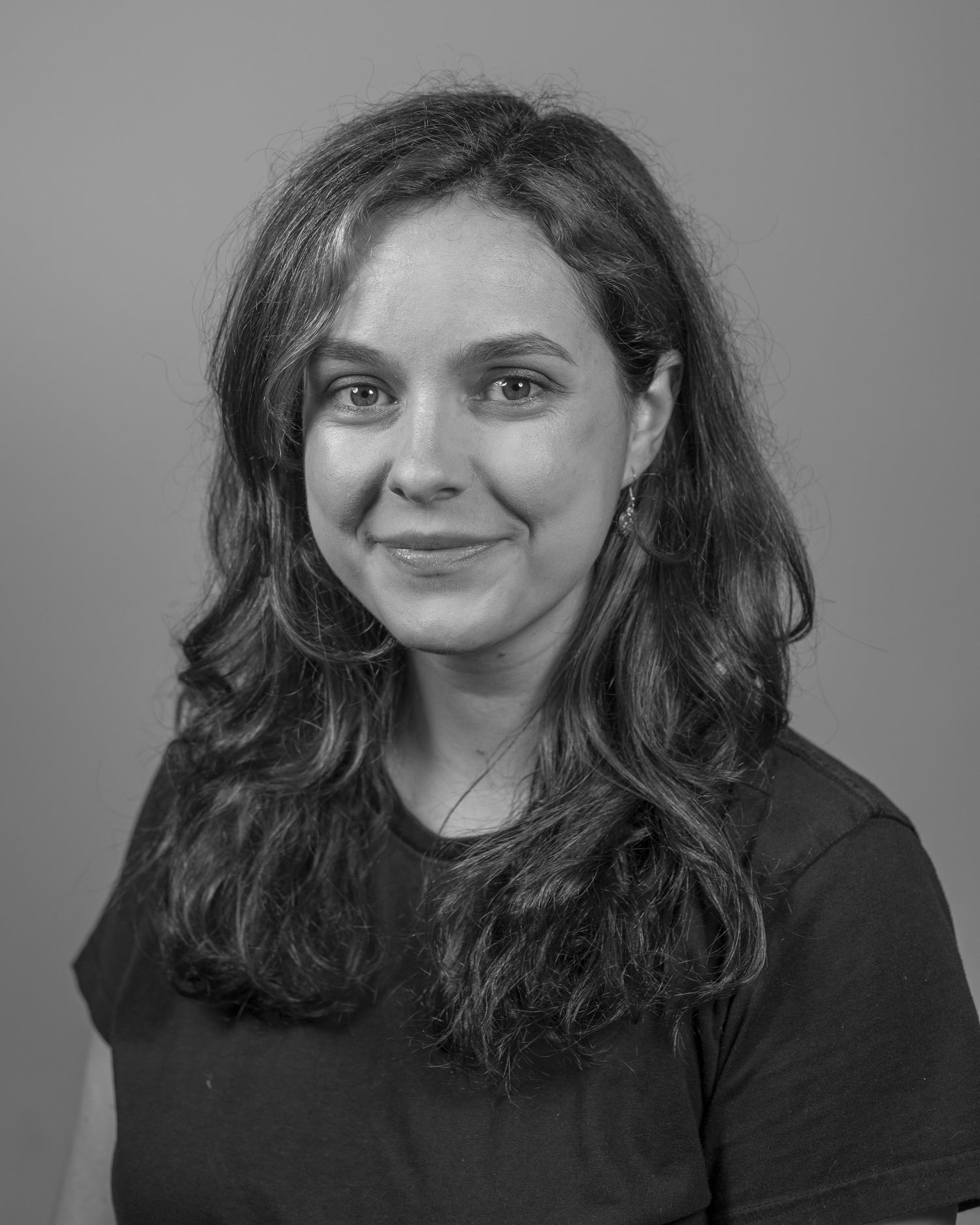 Rachel
Rachel is the bookkeeper of LL enterprises: including our café and Confectionery. She keeps everything together for us, and is always quietly behind the scenes making sure everything is going as planned. She loves escape rooms, fermentation, cooking, and rocks with moss on them. Her favorite chocolates are the Strawberry Balsamic Caramels and the Peanut Butter Caramel Bar. Rachel's plushy is a corn cob!
Contact Rachel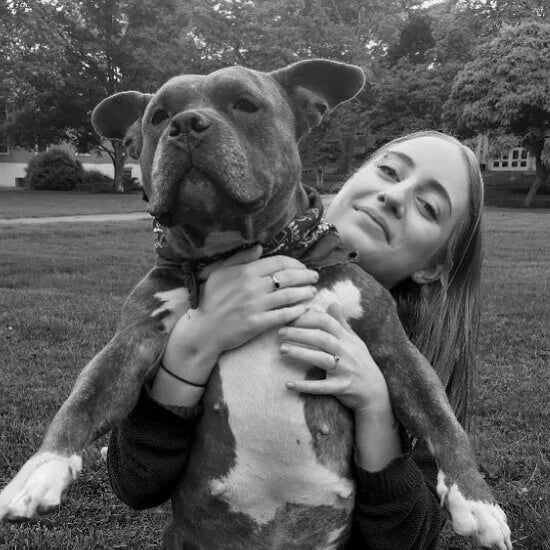 Shelly
Shelly is the production manager here at the factory, making sure everything gets made according to schedule and is up to our high high standards. She's an aquarius, is trilingual, and in love forever with her rescued perfect pups: Nana, Lou, and Henrietta. Her favorite chocolate is the Spicy Thai Peanut Caramel, which only comes around once a year. Shelly's plushy is a combo of some of her favorite things - pitbulls and ducks!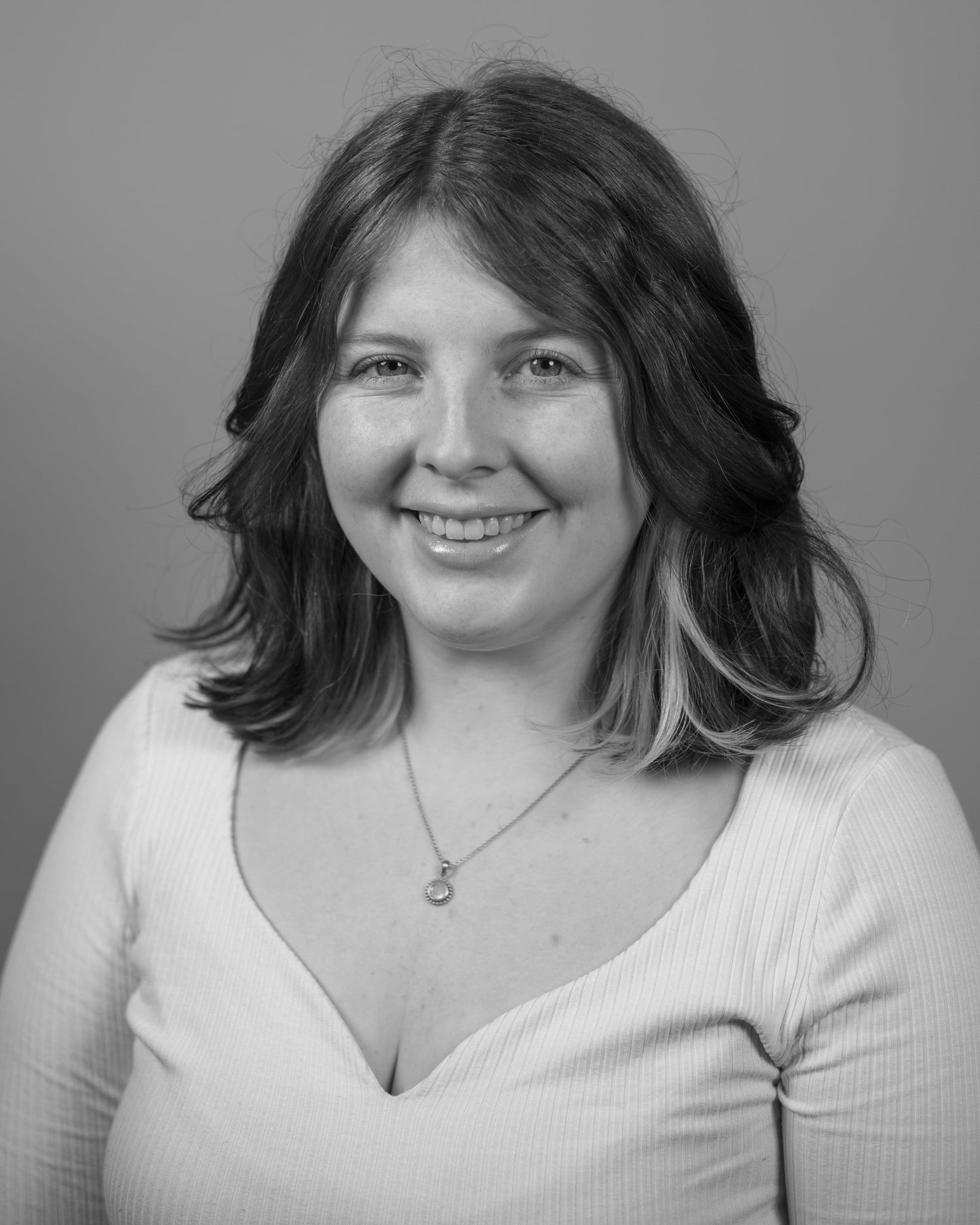 Ericka
Ericka is the marketing manager for LL enterprises, including our Café and Confectionery! She took all of the B&W portraits you see here, and keeps our social media game on point and looking stunning. She's a pisces and her favorite chocolate is the Peanut Butter Caramel Bar. Ericka's plushy is a pink boba drink!
Contact Ericka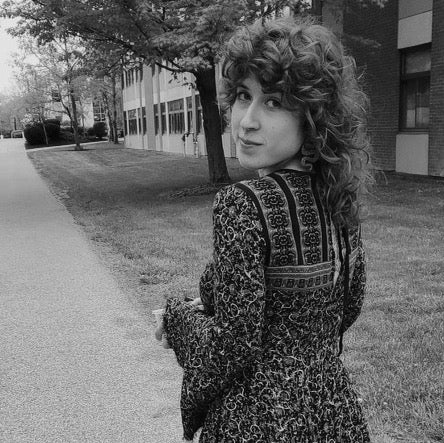 Maggie
Maggie is one of our beloved packaging team members at the factory. They are quick and consistent in their work and would without a doubt set records for speed and accuracy if we were keeping track. Outside of her work skills, she brings energy into the workplace that makes room for joy and optimism. We are so grateful for it. Her favorite thing we make is the Bourbon Bar! Which makes sense because their puppy is named Bourbon after that piece. Their plushy is of bourbon herself.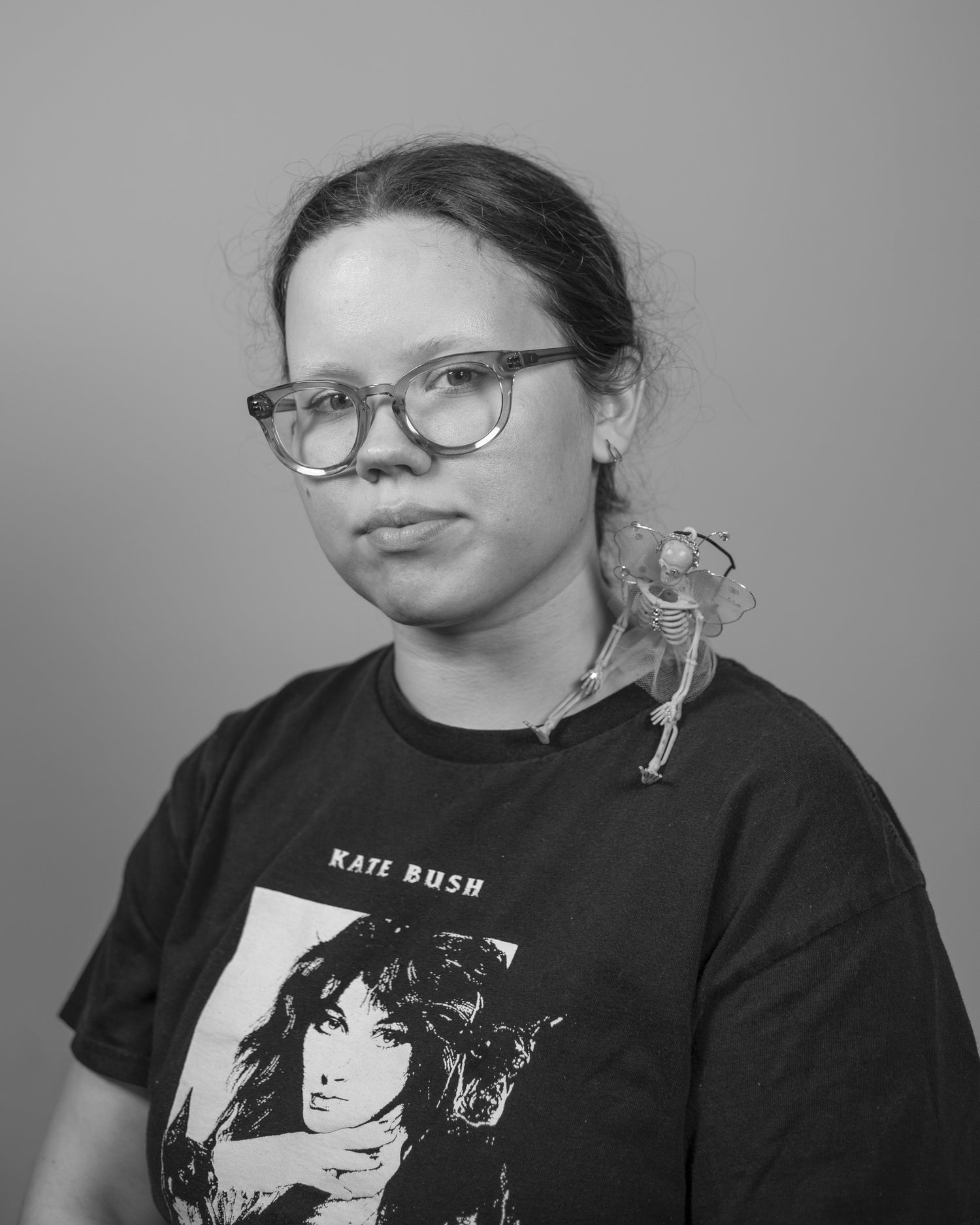 Bridget
Bridget is the production shift lead at the chocolate factory! They bring an intense creativity to the space that you can only find in true artists. So it is no surprise that much of their time outside of work is spent creating. They excel in pretty much every medium they touch but are especially skilled in ceramics work. We are lucky everyday that the hands and mind that store that talent sprinkle it into our chocolate as well. Their favorite thing we make is the Smoked Tahini Bar (a summer time special) and their plushy is a crochet version of their ceramics!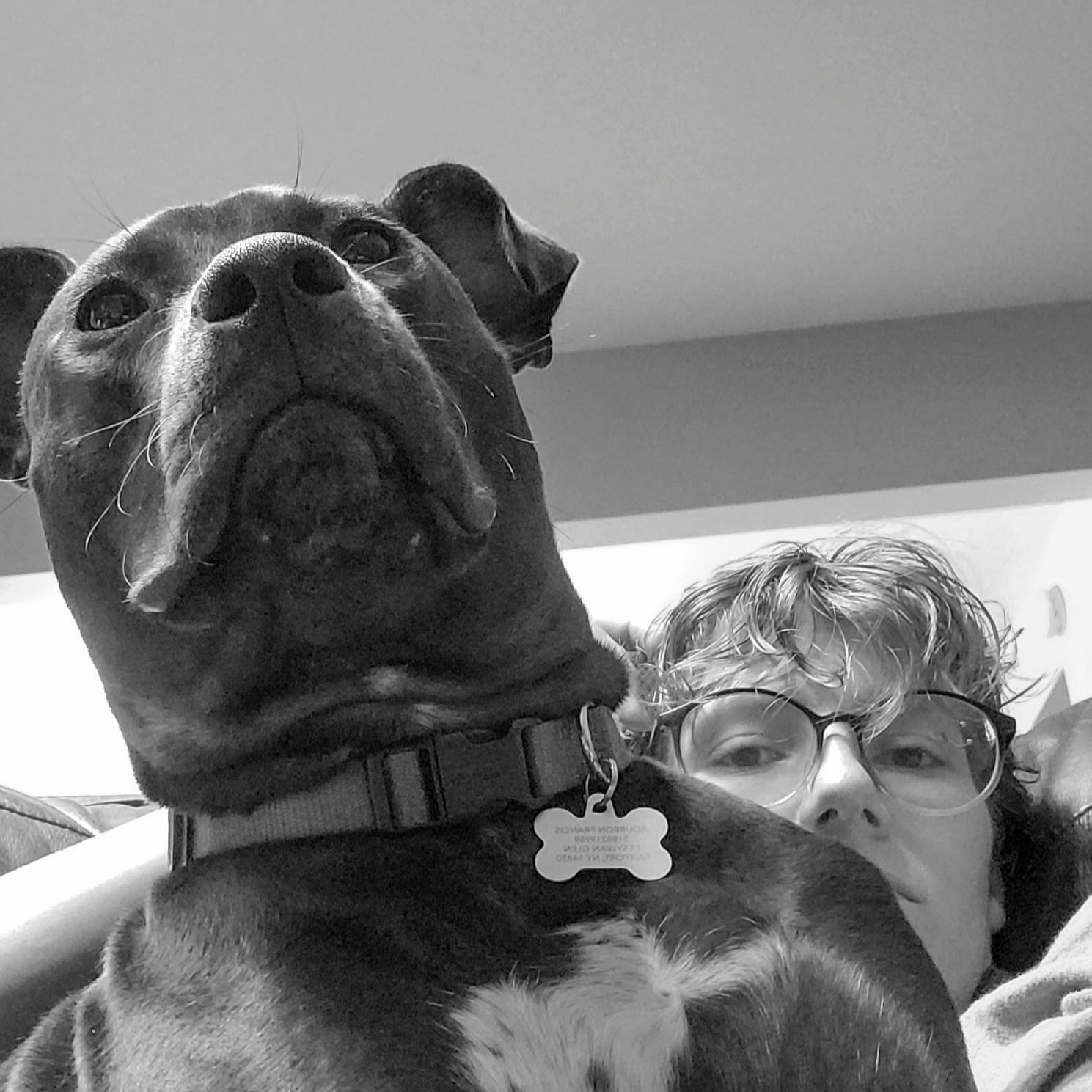 Emma
Emma is the shipping manager at our chocolate factory! Any order you have received from us was likely perfectly packed for you with their expert hands. We're really lucky to have all of our shipping happen in-house, and even luckier to have Emma holding down the fort. They are incredibly dependable, flexible, reliable, and generally just fun to be around. Their favorite piece is the Intense Anatomical Heart (a Valentine's special) and they are pictured here alongside their pup Bourbon.